Happy Easter!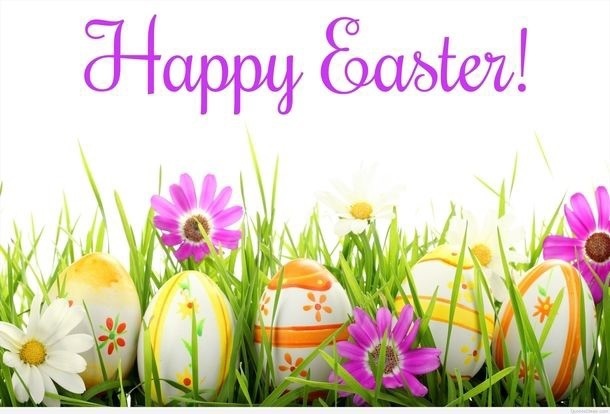 All extra-curricular games and practices have been canceled for tonight, Wednesday, April 13th.

Happy Easter!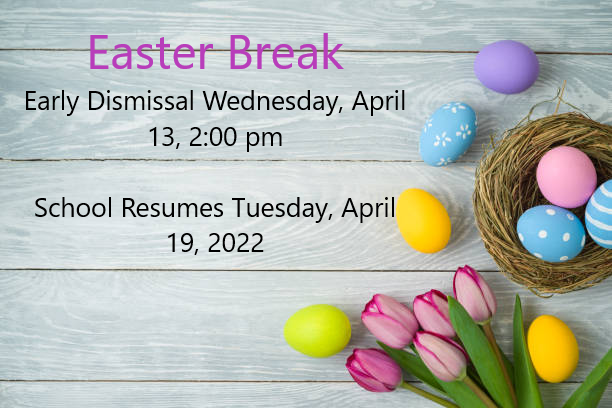 Daniel was busy on Saturday at the Arthur track meet. Daniel broke his own school shot put record and also broke the school discus record. Daniels previous shot put distance was 58 feet 4 inches, his new record is now 60 feet 3 inches. He also broke the discus record that was previously held by Jeff Boehm with a distance of 147 feet. Daniel's new discus record is set at 163 feet 8 inches. Congratulations Daniel!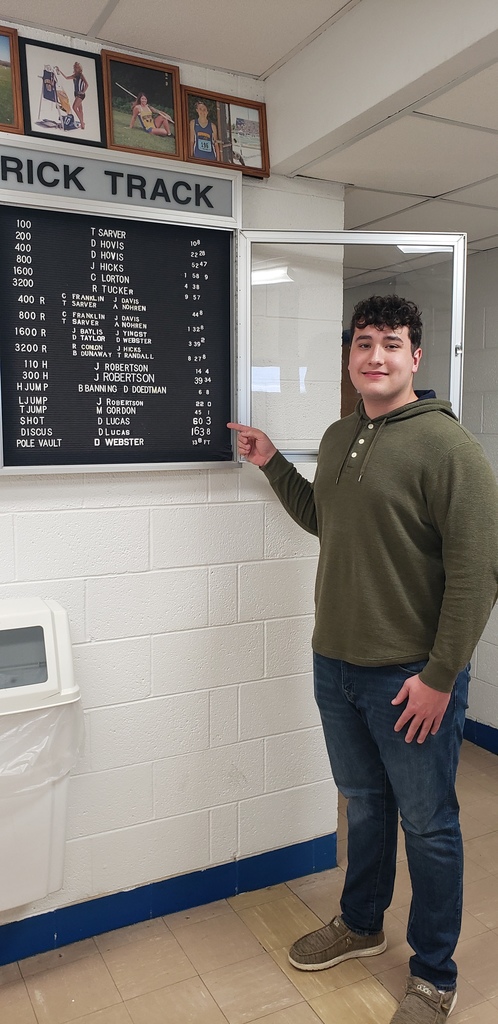 Congratulations to Jadon Robertson on breaking the 300 Hurdles school record. The record was previously held by Matt Gordon with a time of 40.5. Jadon's current school record for the 300 hurdles is 39.34! Congratulations Jadon!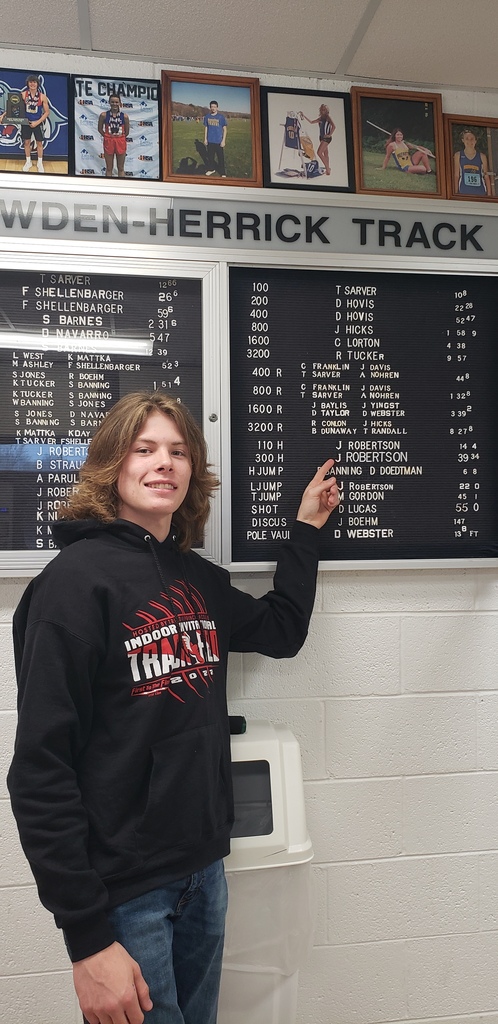 Mark your calendars for the 5th Grade Living Museum!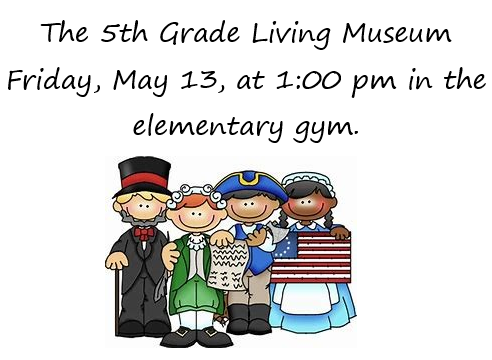 Mark your calendars for the K-5 Art Show!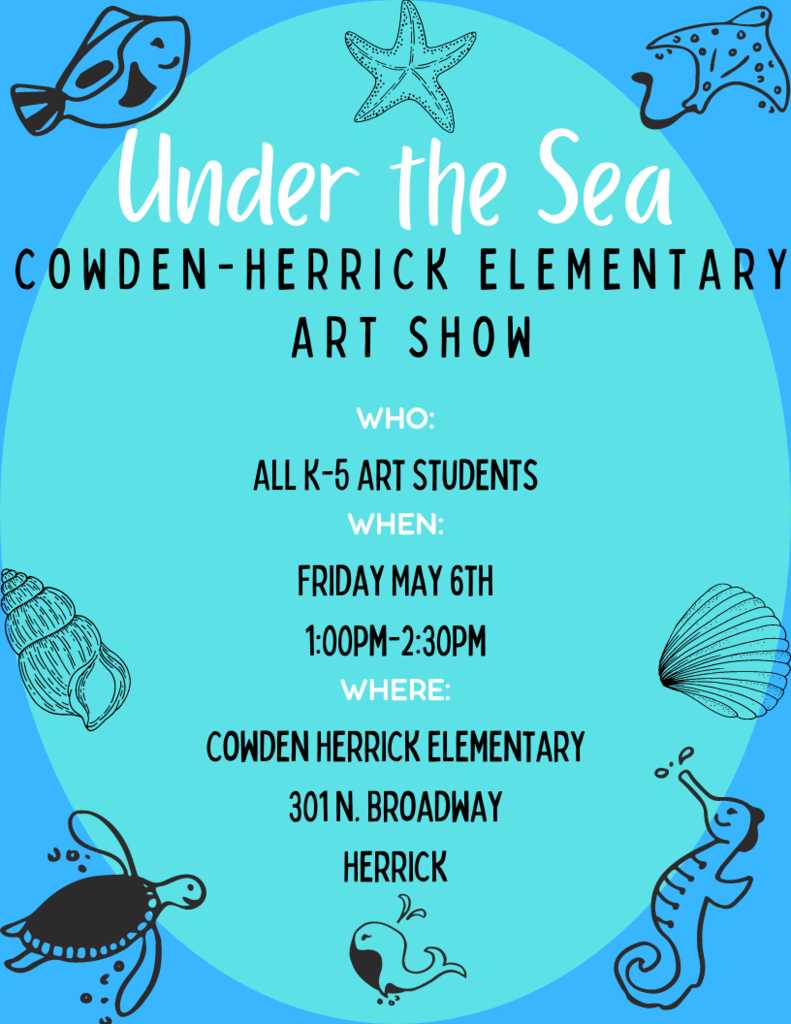 Our K-2 students and teachers were able to get into the testing spirit by cheering for our 3-5 students during their IAR Testing Parade this morning! We are Bobcat Proud! "SMASH the TEST out of the park!"
https://fb.watch/cb5bRmwePy/

Tonight's HS and JH track meets have both been canceled. The HS will have practice indoors. JH will not have practice.

The Herrick Public Library hours are Monday & Tuesday 12:00 - 6:00 pm and Thursday 9:00 - 5:00 pm. Please come to the Scholastic Book Fair beginning Monday, March 28 - April 1, 2022. It's a great way to share reading with your family and friends!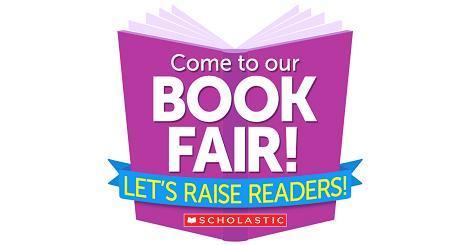 K-5 students are taking a field trip tomorrow to the Effingham Performance Center thanks to Team Pounce! Please don't forget to pack a lunch. THANK YOU, TEAM POUNCE! We appreciate you!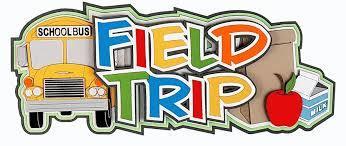 Cowden-Herrick announces Mr. Chad Ruot as "Staff Role Model of the Month of March". The Staff Role Model of the Month is nominated each month by students, staff and community members. He will receive a $50 cash award donated by Aaron & Devi Hawes on behalf of Lockart and Green Funeral Services. Chad oversees the maintenance for the high school. He enjoys spending time and doing activities with his wife and daughter. Chad enjoys collecting guns and target shooting. He lives in Tower Hill with his wife, Sally and daughter Heather. Congratulations Chad! We are proud to have you as a part of our team.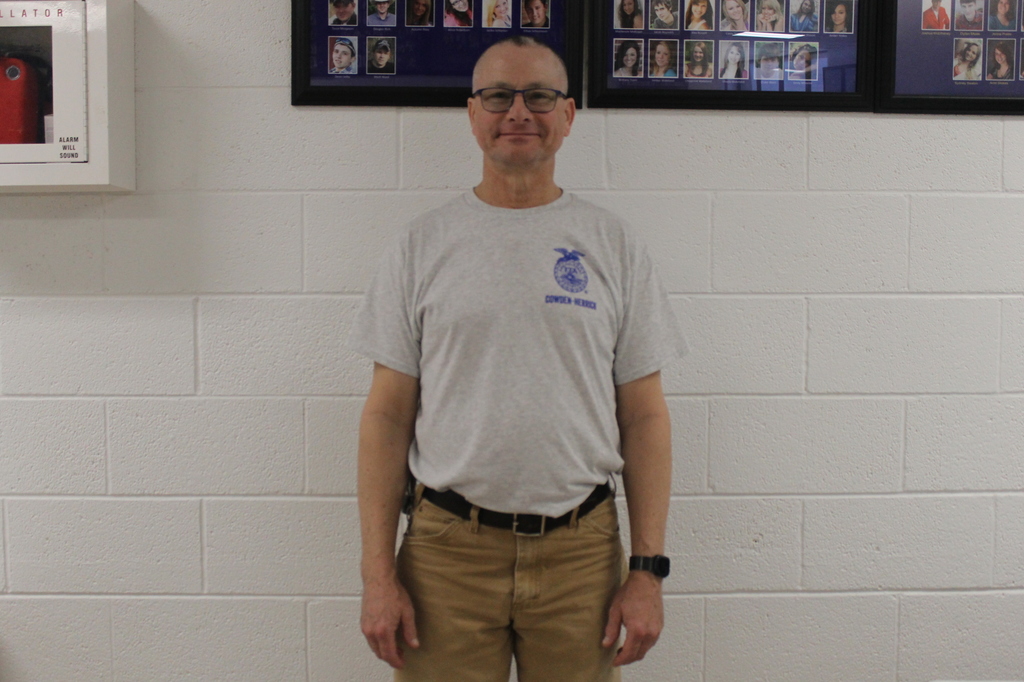 Cowden-Herrick announces Students of the Month and Staff Role Model for March. Cowden-Herrick teachers have named 7th Grade Student, Carter Dilley and Sophomore, Abbi Morgason March Students of the Month. The Students of the Month are nominated each month based on Academic Effort, Attitude, Participation/Contribution, Responsibility and Service. Junior High and/or High School students are selected each month. They each receive $25.00 donated by Community Banks of Shelby County. Carter is the son of Chuck Dilley and Sara James. He has one sister, Aubrie. Carter participates in baseball, basketball and track. He also plays for the Tri-County Royals travel baseball team. His future plans are to attend trade school after high school and start his own business Abbi is the daughter of Bill & Shantell Morgason and DeLynne Morgason. She has several siblings. Abbi is a member of Yearbook, Student Council and FFA. She plays summer basketball. Her future plans are to travel and pursue the study of dermatology. Cowden-Herrick motto for this year is upheld by these students: "Remember, a strong, positive self-image is the best possible preparation for success." Congratulations Carter and Abbi!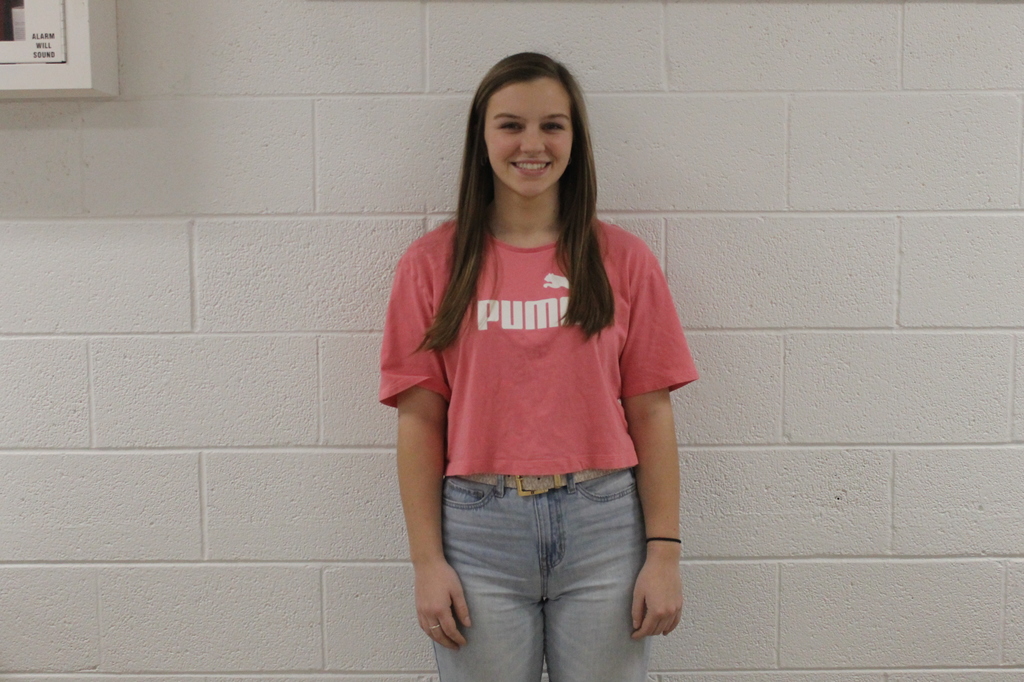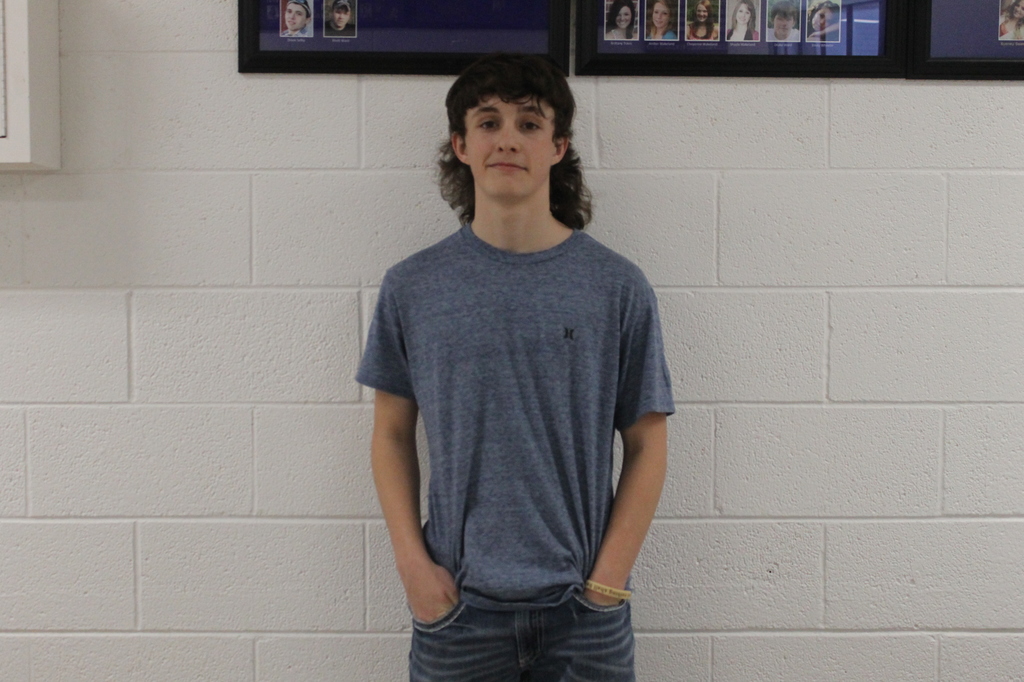 Today's high school baseball game at Newton has been cancelled and there will be no practice.

This is a friendly reminder that Cowden-Herrick Schools will dismiss at 12:00 PM tomorrow, Friday, March 18th.

Senior Paige McKittrick is preparing to start her first year of shooting collegiate archery for Rend Lake College. Paige has been shooting a bow since the age of 3. She has competed in S3DA and ASA women's' hunter class alongside her mother. Paige is no stranger to the archery field and looks to help bring Rend Lake Warriors to a strong winning archery season. Paige will be attending Rend Lake College this fall and will be majoring in Agribusiness. Her future plans are to go into agriculture sales after college. Seated in the picture from left to right is Donna(mother), Paige, Carl(father), and Donnie(archery coach).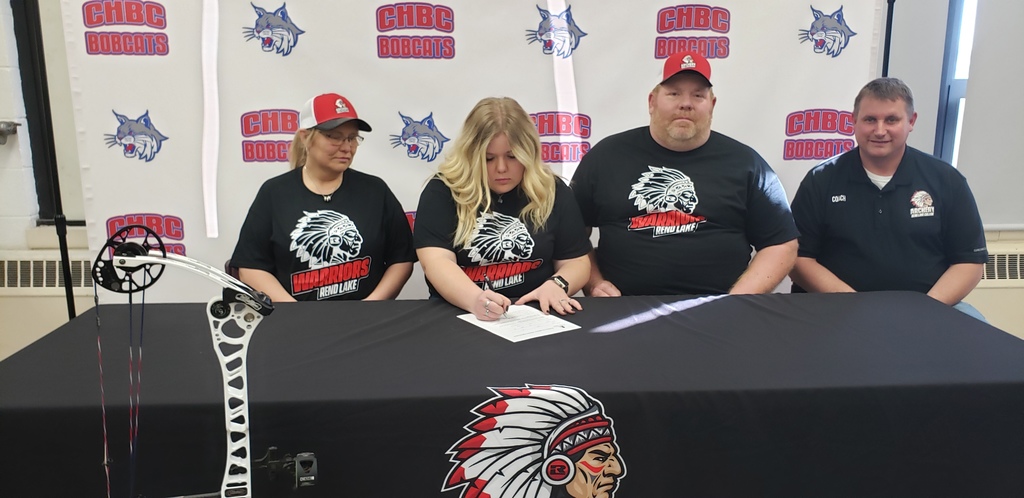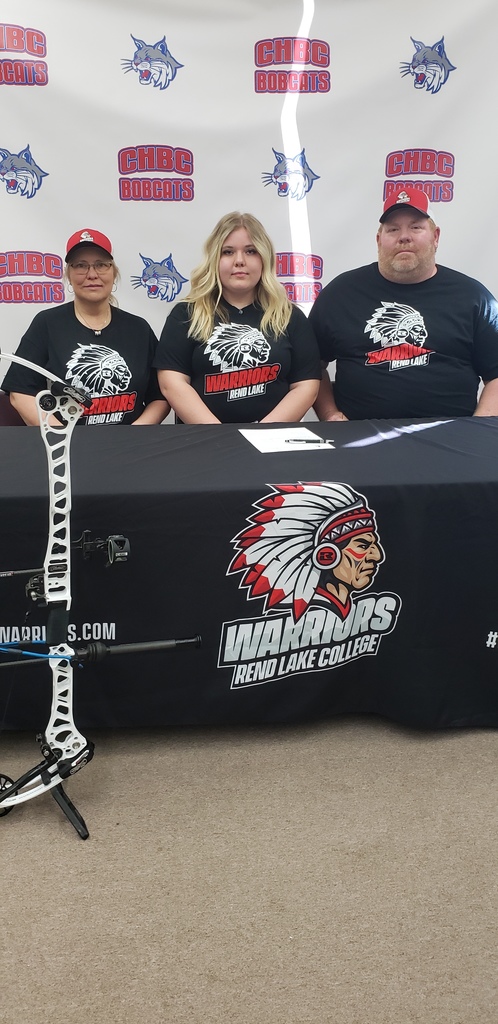 Congratulations to our FFA K-3 Coloring Contest Winners! Way to go Lydia, Alaina, Kenley, and Mya!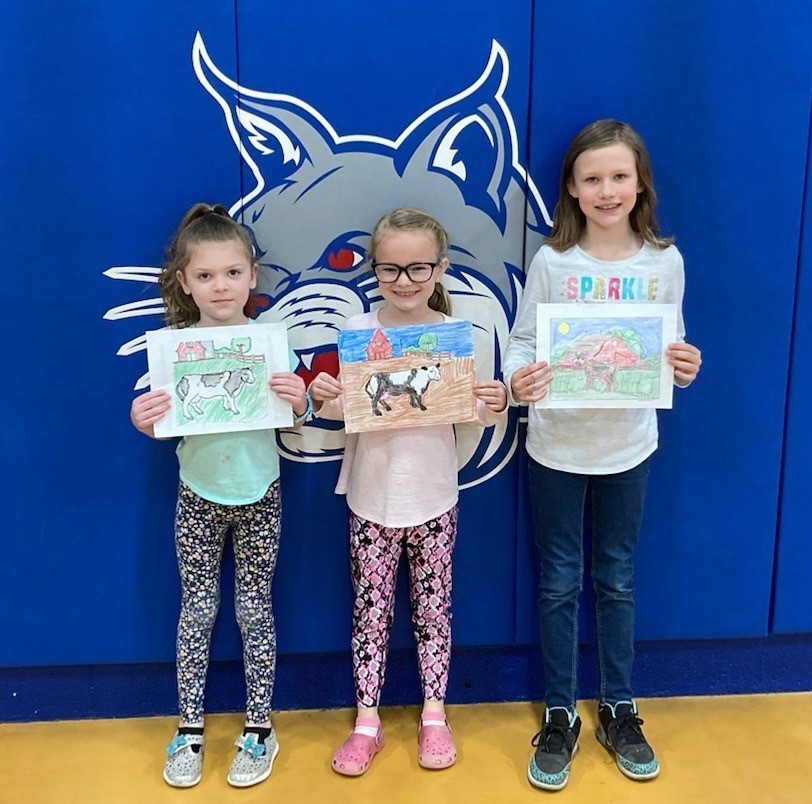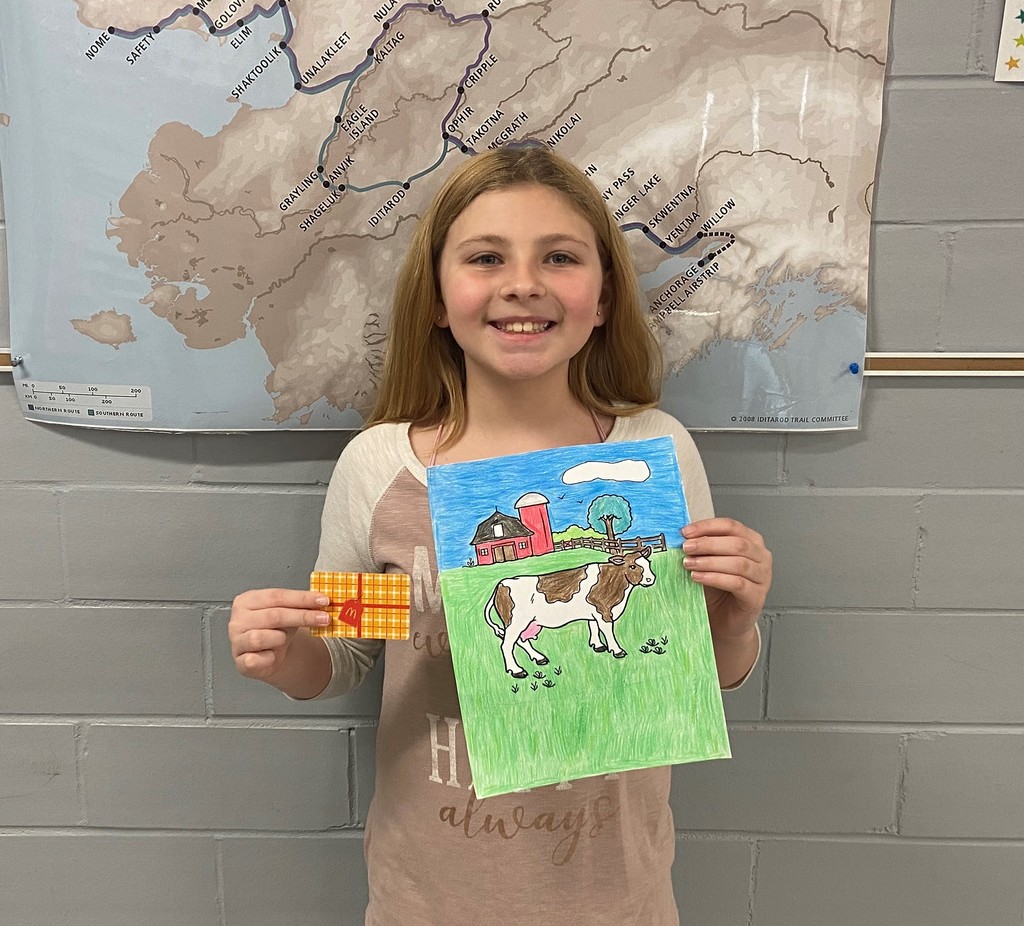 Congratulations to our Dr. Seuss Contest Winners! Front Row: Taylor, Charlee, Levi, Troy, Maebri, and Juliana Back Row: Brooklynn, Brooke, Hadley, Ely, Natalie, and McKinley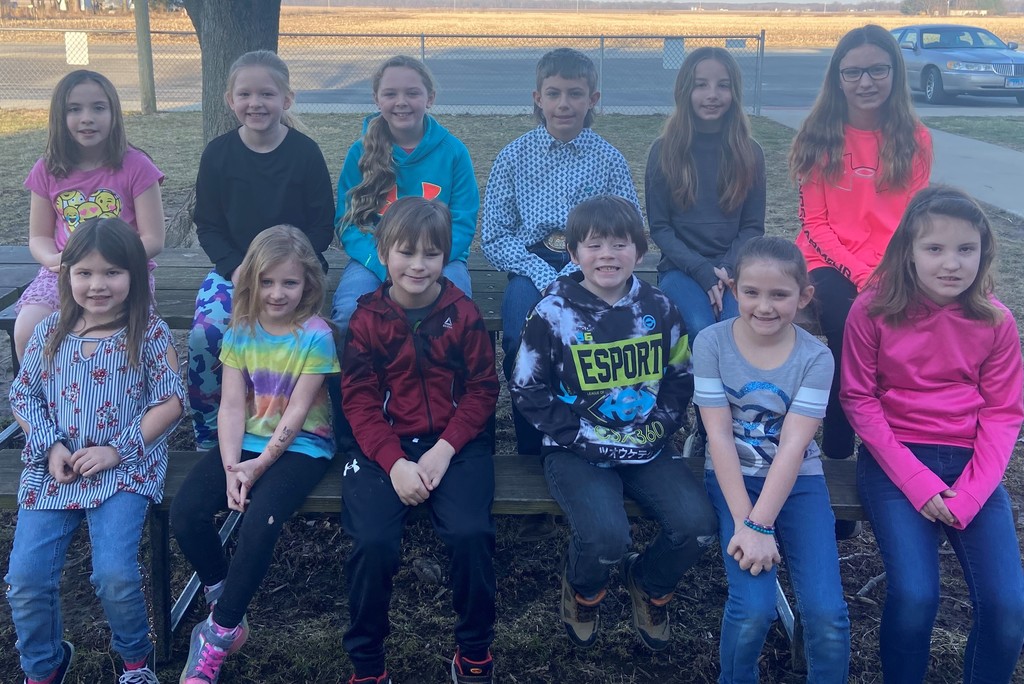 SIP Early Dismissal